In the day off between Eurovision semi-finals and the Grand Final, I decided to pay Eurovision pilgrimage to the 'small town' mentioned in Duncan Laurence's 2019 winning song Arcade.
But which town? Well, there are in fact two towns connected with Duncan. He was born in Spijkenisse, a town nearby Rotterdam, and grew up in Hellevoetsluis, a coastal town 30km from Rotterdam.
I visited both today (and also visited Spijkenisse last September). The weather for Eurovision 2021 in Rotterdam has been mixed. Today, there was sunshine, rain and a wind blowing at gale force Carola.
Hellevoetsluis
Hellevoetsluis is a town with maritime heritage. For centuries, it was both a fortress and an important naval harbour. In 1688, the world's largest naval operation thus far used Hellevoetsluis as its operating base.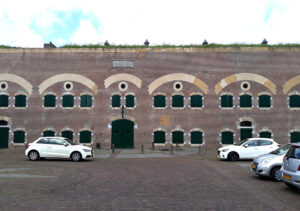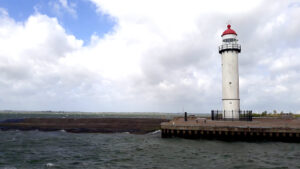 Today, parts of the fortress and naval heritage are museums – but sadly currently closed due to Coronavirus.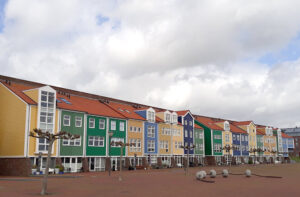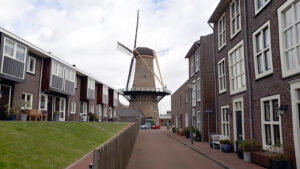 Elsewhere in the town, there were the usual shops that one finds in most Dutch towns – here are some small town, (big-ish) arcades.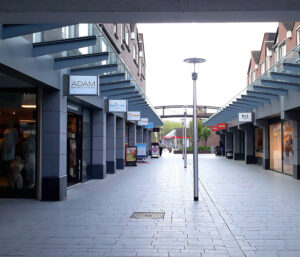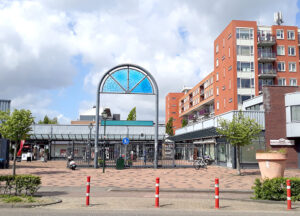 Spijkenisse
Spijkenisse grew from a village into a small town, connected to the city via the Rotterdam metro. There are plenty of examples of typical Dutch architecture.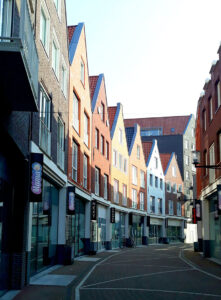 This sculpture of three men is found on one of the main streets. It's very nice. Could they be three Eurovision fans discussing North Macedonia's qualification chances?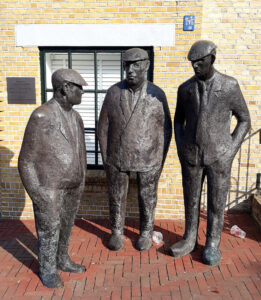 This bubbly-feeling artwork is found on a roundabout. It sort of reminds me of an Aero bar. Did you know there's a website dedicated to public art sculpture on Dutch roundabouts? If you want even more, you can read about the heritage of Spijkenisse here.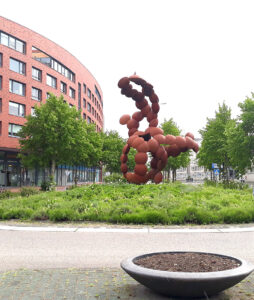 In November last year, you might have heard about a whale tail artwork 'saving' a metro carriage from disaster. That was in Spijkenisse.

But, aside from all this sculpture and heritage, the big Eurovision question – could I find some reference to Duncan and his Eurovision victory in either town? The answer is sadly not. Not a single bit of Duncan bunting to be found.