CONGRATULATIONS NETHERLANDS!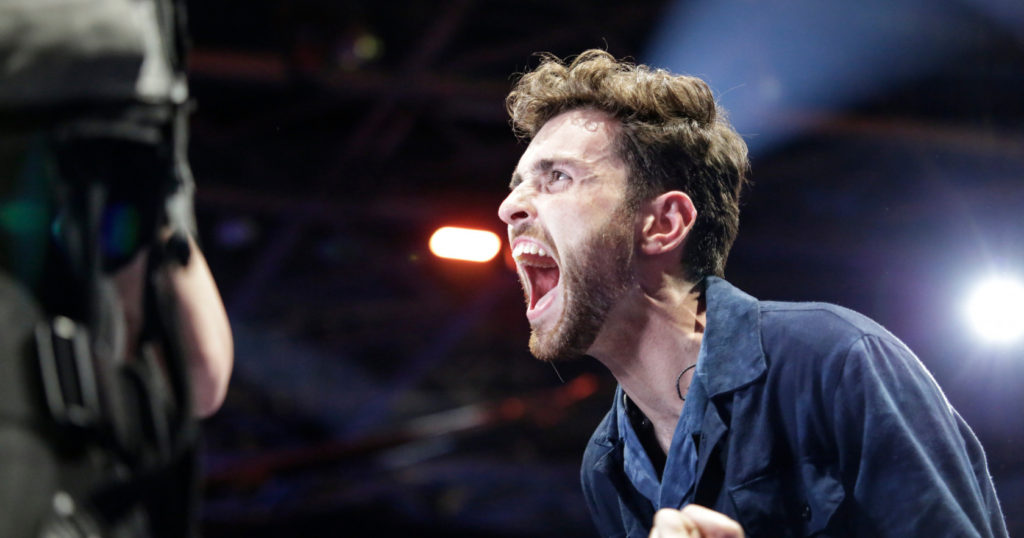 So, the long wait is finally over as the Netherlands win the contest again – they last won in 1975 (longer than us!). It just goes to prove that you don't need flashy gimmicks to win (not that they're not fun). Arcade was a firm favourite from the start – and deservedly so.

Bad luck to Italy and Russia – both Mahmood and Sergey performed wonderfully.

Alas, we came last again. Michael Rice did us proud, but was clearly given the wrong song to sing. Back to soul-searching for the BBC.
Let's wish Michael the best of luck for the future. Given the right song he could've won for us!

Anyway, this is Hass Yusuf signing off for OGAE UK – on behalf of our team here in Tel Aviv – Alasdair Rendall, Simon Bennett, Danny Lynch and Robin Scott. Thank you Tel Aviv for a great two weeks of rehearsals and shows. Read all about it in the next edition of Vision – coming out, hopefully, very soon!