The annual preview show held by Eurofest, in partnership with Manchester's Boom Bang-a-Bang Eurovision party takes place this Friday at London's historic Royal Vauxhall Tavern.
Billed as the UK's biggest preview vote, it's a chance for Eurovision fans to watch the videos of all 41 entries for this year's contest and then vote for their favourite.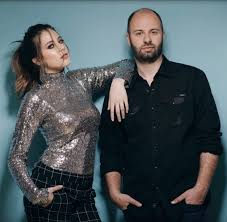 If that wasn't enough, there's also a live performance from North Macedonia's popular 2018 act, EyeCue, with an exclusive performance of their brand new single. Plus, as Eurofest regulars will know, all this will be accompanied by the best in Eurovision, Europop and Schlager, from the UK's leading team of Eurovision DJs – Don Grant, John Hagley and Dave Simmonds.
Eurofest takes place four times a year, and has been running since 2012. For more details of the preview show, including tickets, click here.