The BBC has this morning revealed the three songs and six acts in the running to represent the United Kingdom at this year's Eurovision Song Contest in Tel Aviv.
Each of the three songs will be performed in two musically different ways, by two different acts.
The first part of the show will see three rounds of the "Song-Off". After all six acts have performed the expert judges will decide which three acts and version of each song will go forward to face the public vote.

The three final acts will then perform one more time before the voting lines
are opened as the public chooses which song and performer will represent the United Kingdom at the Eurovision Song Contest 2019.
Meet the singers and their songs:
Bigger Than Us: Written by Jonas Thander, Anna-Klara Folin, John Lundvik and Laurell Barker.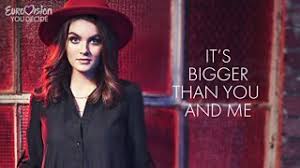 Holly Tandy: 17 year old Holly from Barnsley reached the semi-finals of X Factor 2017 and has recently played Dorothy in The Wizard of Oz at Blackpool's Winter Gardens.
https://www.bbc.co.uk/programmes/p06ysw3z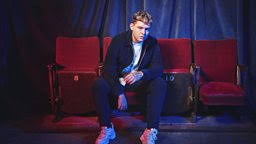 Michael Rice: Hartlepool's 21 year old Michael won the first series of BBC entertainment show All Together Now. He came to the attention of the public after a video of him busking a Years & Years song was seen by almost a quarter of a million people.
https://www.bbc.co.uk/programmes/p06ysvk
Freaks: Written by Jon Maguire, Rick Parkhouse and George Tizzard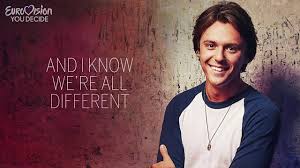 Jordan Clarke: He was a member of the group The Luminites in the 2013 edition of Britain's Got Talent, making it through to the live final. He's 24, from Essex, and has a popular YouTube channel.
https://www.bbc.co.uk/programmes/p06yswr5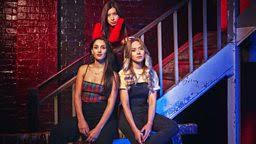 MAID: The group is made (maid) up of Miracle, Blythe and Kat. They got together in 2018 having met at drama school. They are all classically trained, write their own music and play various instruments.
https://www.bbc.co.uk/programmes/p06ysx6m
Sweet Lies: Written by Lise Cabble, Esben Svane and Maria Broberg.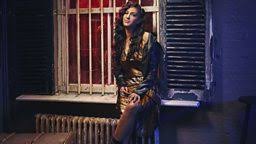 Anisa: 31 year old Anisa from Manchester was named by the BBC Asian Network as one of its' "Future Sounds" in 2016, and has supported Ne-Yo, Brandy and Ashanti among others. She also co-wrote "Piano" for Ariana Grande's number one debut album.
https://www.bbc.co.uk/programmes/p06ysxyf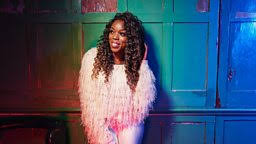 Kerrie-Anne: She is a former teacher and hails from London. She has spent a lot of time living and working abroad and has performed songs in Tagalog, Spanish, Korean and Italian.
https://www.bbc.co.uk/programmes/p06ysxm8S
Eurovision You Decide takes place at MediaCityUK in Salford on Friday 8th February. Good luck to all the participants!
(All images Copyright BBC)