Reporting for OGAE UK and Vision magazine we have Hass Yusuf (words), David Ransted (photos), and along with Robin Scott who's helping us out, especially with any videoing. This blog will be updated throughout the day.
HAPPY SEMI-FINAL 1 DAY!
Yesterday we saw the first dress rehearsal – as well as the Jury dress rehearsal. Here is what you've got to look forward too.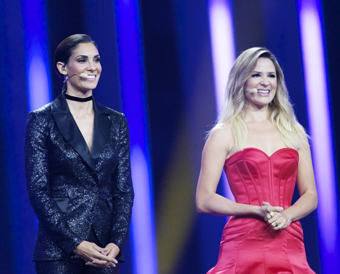 MAY THE BEST TEN SONGS WIN!
Also performing are!