HAPPY EUROVISION DAY!

Hass Yusuf reporting on behalf of OGAE UK. This blog is being written 'live' from the press centre in Tel Aviv (so expect the occasional typo…)

As of writing it's last night (Friday – so read this on Saturday please) and it's time for the all important Jury Final for the Grand Final. This is where half the votes are delivered to all 26 performances by the national juries. It really is make or break time. Perform well and you get lots of points. If you're out of tune – never mind.

No surprises will be revealed here – don't want to spoil the enjoyment of the show for you tonight – it'll just be an overview of things to give you a flavor of what to expect. Others of course are probably out on Friday night enjoying themselves, but the press hall is packed tonight with those dedicated to the cause… Please excuse personal comments.

In case you need reminding of the running order, here you are again.

1. Malta
2. Albania
3. Czech Republic
4. Germany
5. Russia
6. Denmark
7. San Marino
8. North Macedonia
9. Sweden
10. Slovenia
11. Cyprus
12. Netherlands
13. Greece
14. Israel
15. Norway
16. United Kingdom
17. Iceland
18. Estonia
19. Belarus
20. Azerbaijan
21. France
22. Italy
23. Serbia
24. Switzerland
25. Australia
26. Spain

There must be a art to ordering things, but there are some interesting choices here. Of course it is the luck of the draw if you're placed in the first or second half of the show. Personally thinking, being in the first half shouldn't really put you at a disadvantage – a good song will stand no matter what. But looking at the evidence, in this century, only Turkey won singing in an early position in 2003 (fourth position). So maybe the last few performances will be fresh in people's mind after all! Australia are going to dazzle everyone – and likewise the Swiss act should impress all. Spain will finish the show – but isn't expected to do that well.

Malta has the honor of starting the show – hopefully it'll be enough to keep the interest going. If you believe in the curse of the number two position, let's ponder and feel for Albania. Such a great act deserves better than that – but then again someone needs to be there.

What of our draw? Number 16 should be good for us, however there's a chance that we might be wiped out by Iceland (my personal favourite). Fingers crossed for young Michael – he really deserves a high placing.
And away we go… a trip around Israel – traditional and modern with Netta.

And here come the 26 contestants – how happy they look! Cheers all round – hurrah!

Oh look, its Dana International – how has she managed not to age in 20 years? It must be the water…or make-up. The flag sequence is being interrupted by another previous Israel contestants – nice surprises.

Great opening – and here come the four presenters who's names no one can remember. There's a nice gown and one that isn't. The gents look dapper in their dinner jackets.
There's a nice reprise of some old-time presenters.

And so it begins: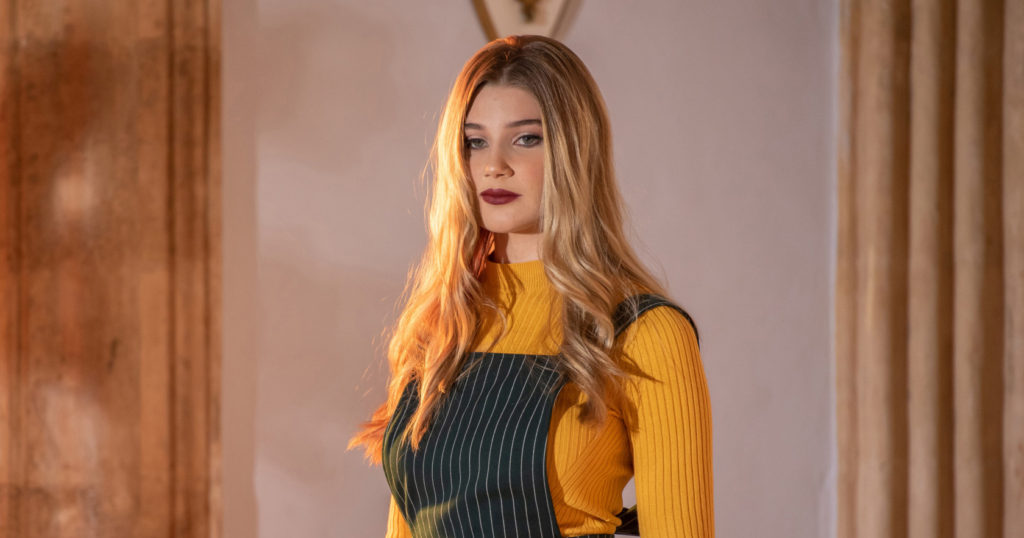 MALTA: Michela sings Chameleon
Lovely colorful effects – like s real chameleon. This techno-dance number sets up the evening nicely, This is the best I've seen the country preform.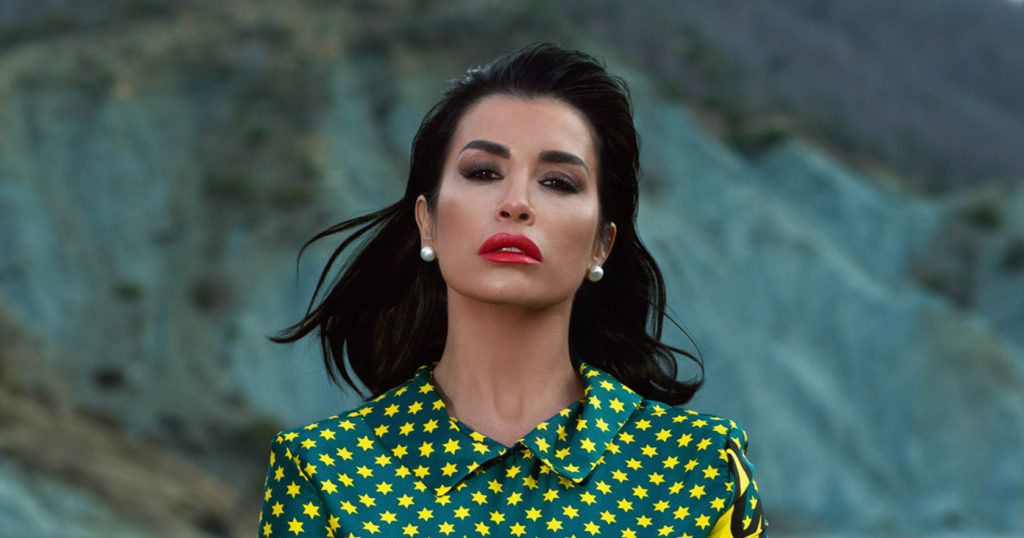 ALBANIA: Jonida sings Ktheju Tokes
Looking very glam – and what a great voice. Its all red and fire – you can feel her energy! What's that evil blackbird doing? Duck Jonida – but not into those pyros. Hot stuff.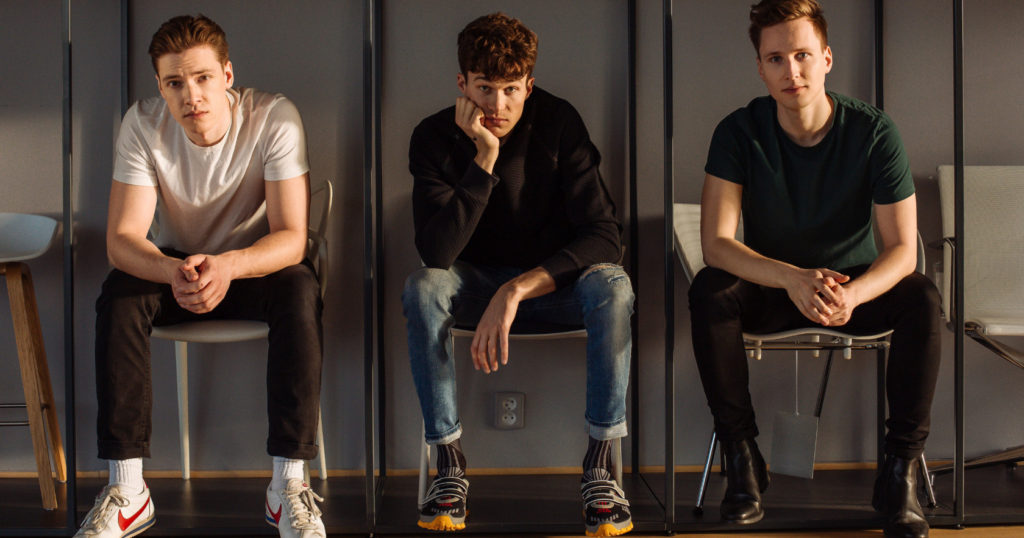 CZECH REPUBLIC: Lake Malawi sing Friend Of A Friend
"Can you feel it" asks Albert, the lead singer – not 'alf mate. Not only can we feel it, we can see it – another act full of colour and energy! The British accent is something to look forward to. Good use is made of the whole stage.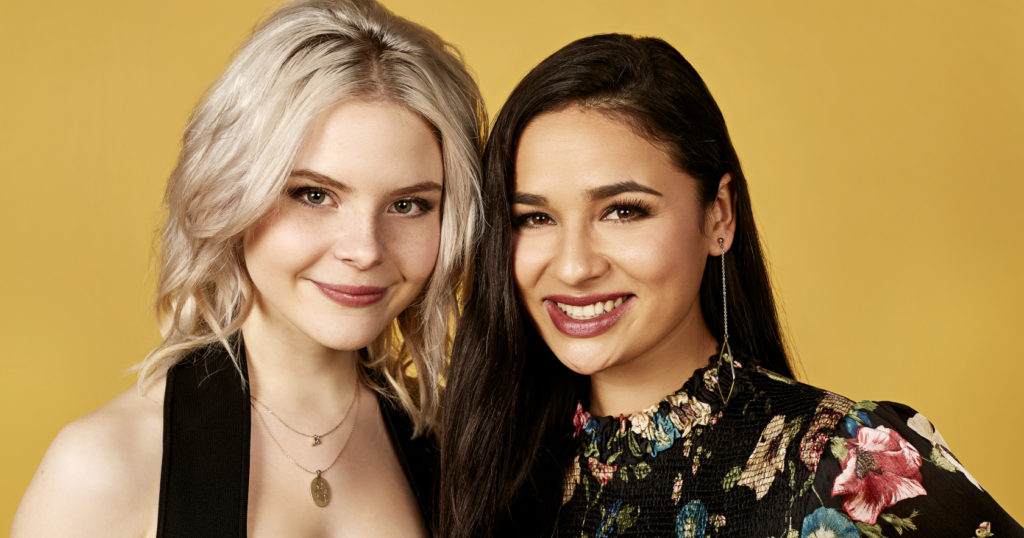 GERMANY: S!sters shriek Sister
Oh yes, these so-called 'sisters' that just shout at each other. Who's got the loudest voice – the blonde or raven-haired? Thankfully it only last three minutes. But they look happy enough, so good for them. Will probably come last.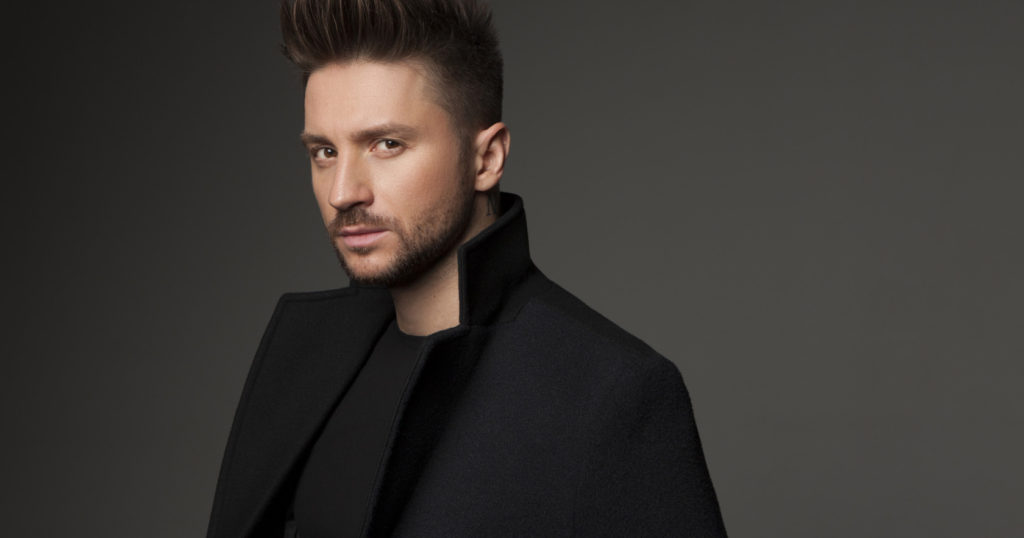 RUSSIA: Sergey sings Scream
Better not say anything rude in case they are watching – the 'screaming' here makes sense. It's a great act using mirror-like projections. They've put everything into this act. But will it pay off? Quite possibly – it's a class act with Sergey dressing in white – this year's black.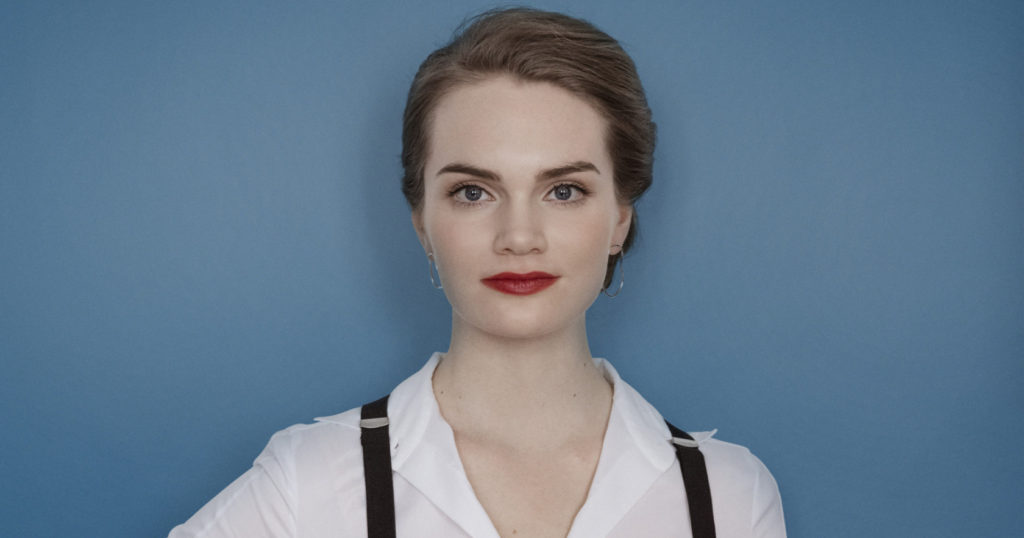 DENMARK: Leonora sings Love Is Forever
We go from a 'dark' song to something completely different – a gentle sweet song about love. Expect to see a giant chair with Leonora and pals having fun waving their legs – among the clouds. Have very fab. You can rely on Eurovision to cheer you up!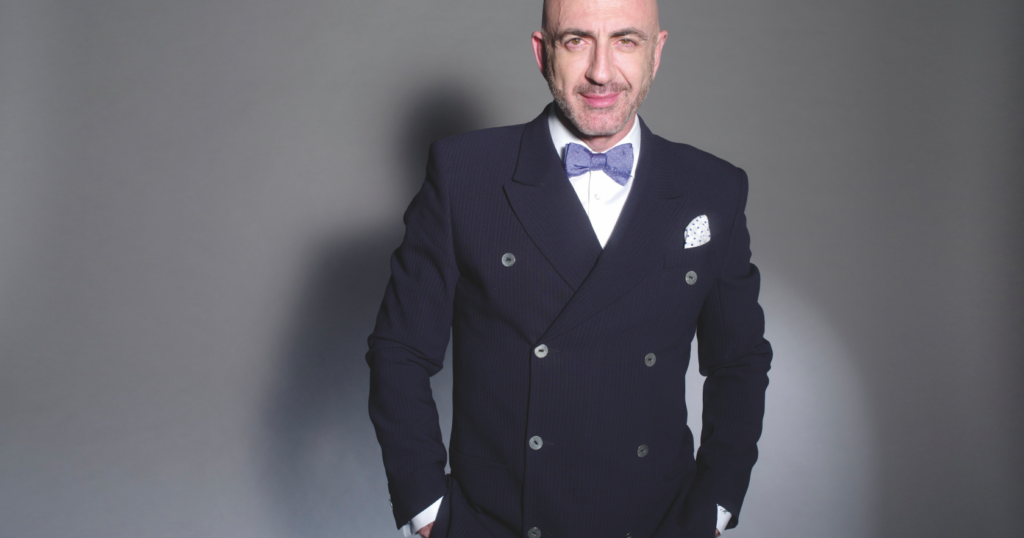 SAN MARINO: Serhat sings Say Na Na Na
And carrying on the bright and happy theme is that white-clad Turk, Serhat – who's losing his voice. Not that you can probably tell. It's all white and pink – and everyone in the press hall is joining in with the Na Na Nas. The juries will mark this down, but the Turks among Europe will probably help this come in a decent position on the night! This is my second-favorite song this year..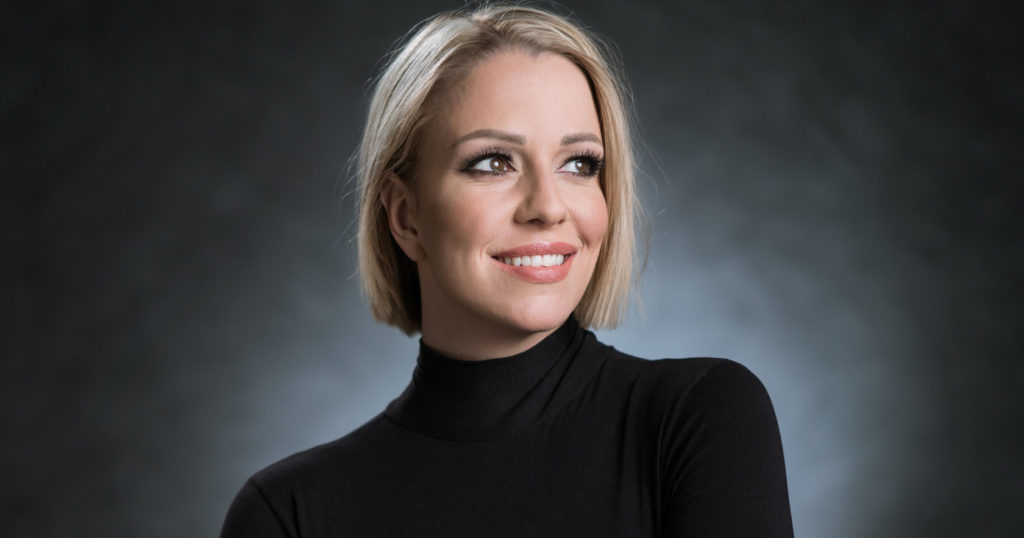 NORTH MACEDONIA: Tamara sings Proud
Now, this is a classy act – and how fab to see the country, with its new name, back in the Grand Final! And it well deserves. Great use of mirrors to reflect this moody ballad about family and dreams. Images of her daughter are shown on screen. What a fab voice she has! Magnificent!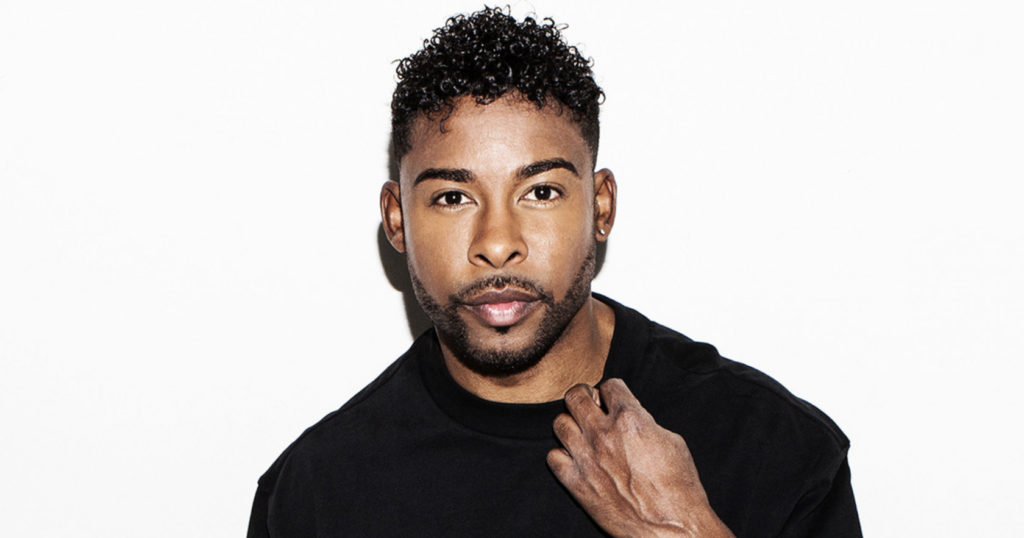 SWEDEN: John sings Too Late For Love
Time for a firm favourite now. Not my personal favourite by a long mile, but this is a great gospel-like act that is excellently performed by everyone on stage. It's going to do, deservedly, well – as John is a very engaging performer. Unlike last year's Swedish entry, this should do well from both the public and juries. Everyone is clapping along in the press hall.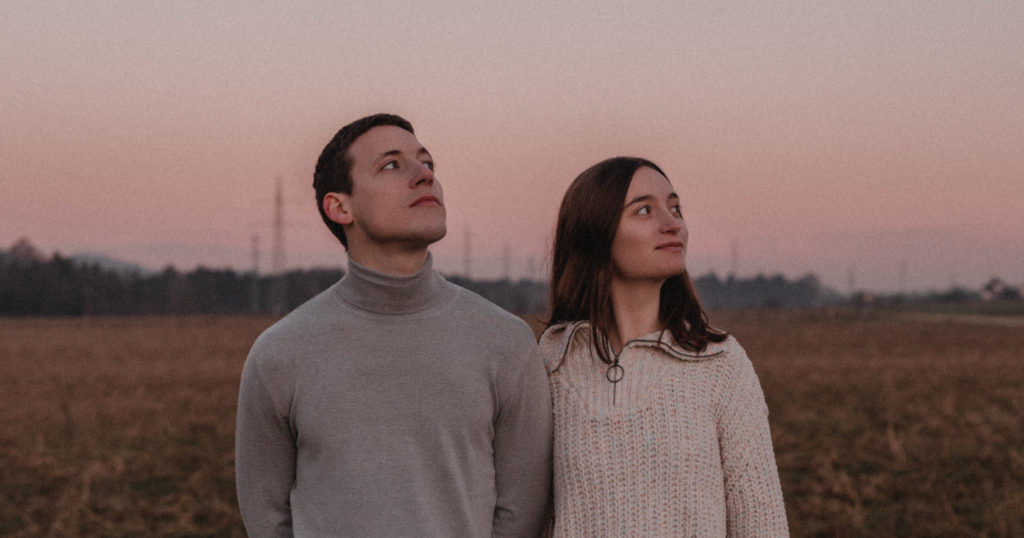 SLOVENIA: Zala & Gasper sing Sebi
Ah… these two young lovers can't keep their hands off each other – and as usual they invade each other's personal space in this moody electro offering. Both are dressed in white and spend three minutes glaring into each other's eyes. It's actually quite effective – and somewhat mesmerising – if you like that sort of thing…
CYPRUS: Tamta sings Replay
Time to up the ante – this song is definitely in your face – sex wise. That's it girl – flaunt it about in those shiny black thigh boots, leather jackets and silver knickers. She's being stalked by four black-clad male dancers. What do they want? Oh, they've pulled her jacket off! Oh, it's a glittery one piece she's been wearing. Very Nice. Now go and take a cold shower.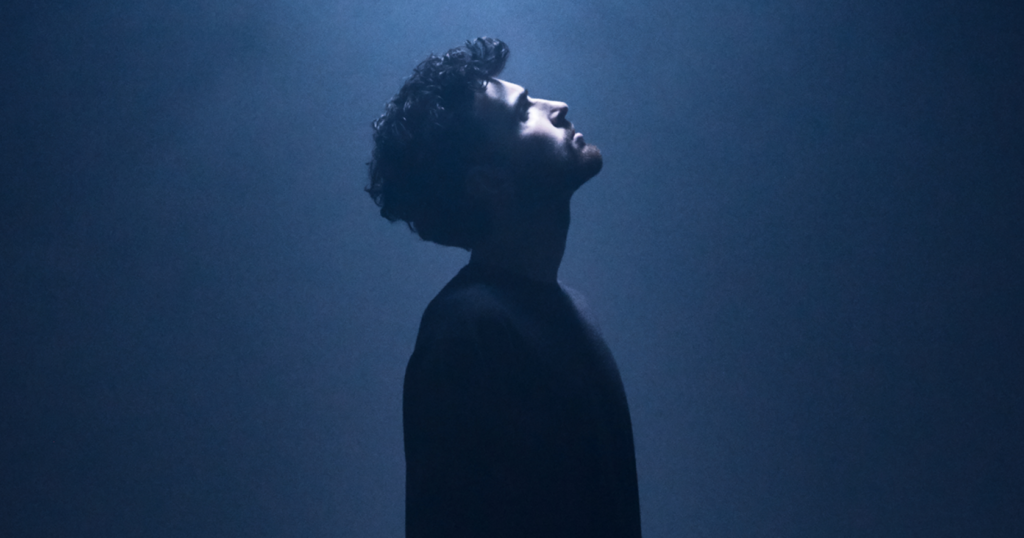 NETHERLANDS: Duncan sings Arcade
Back down to Earth, we have Duncan at his piano singing his emotive ballad that many expect to win. Some are disappointed that this stage act isn't as impressive as this video – probably because he doesn't show off his are – but instead you a have a bright ball and decent backing effects. If this contest was just about the song – it should be up there.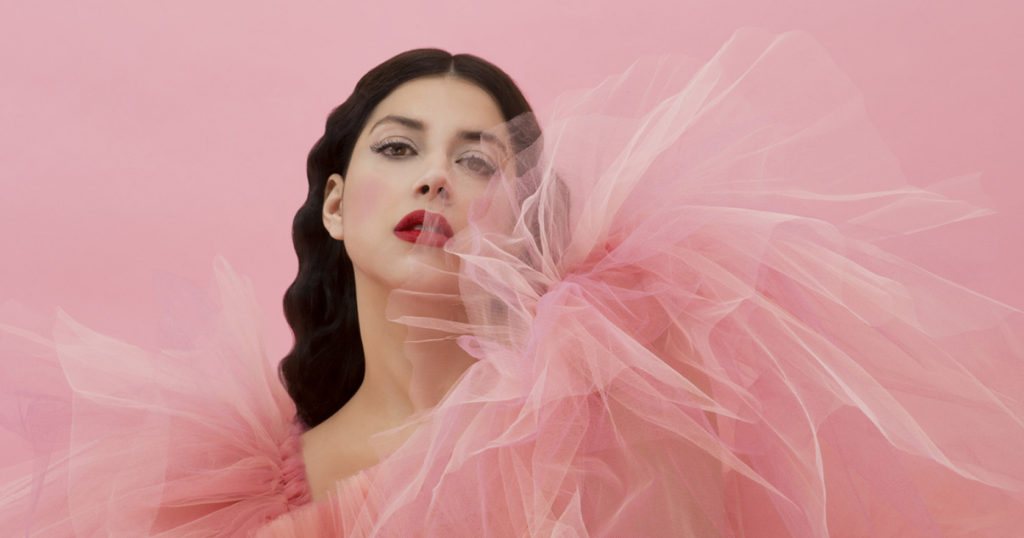 GREECE: Katerine sings Better Love
This is another favourite of mine. This is a real stage show with swordswomen and yellow 'butterflies'. Katerine has a nice Amy Whitehouse quality to her voice. She looks absolutely fab in her pinkish-white number – Greece has hit the jackpot this year! This is one act where an elaborate stage really enhances the song.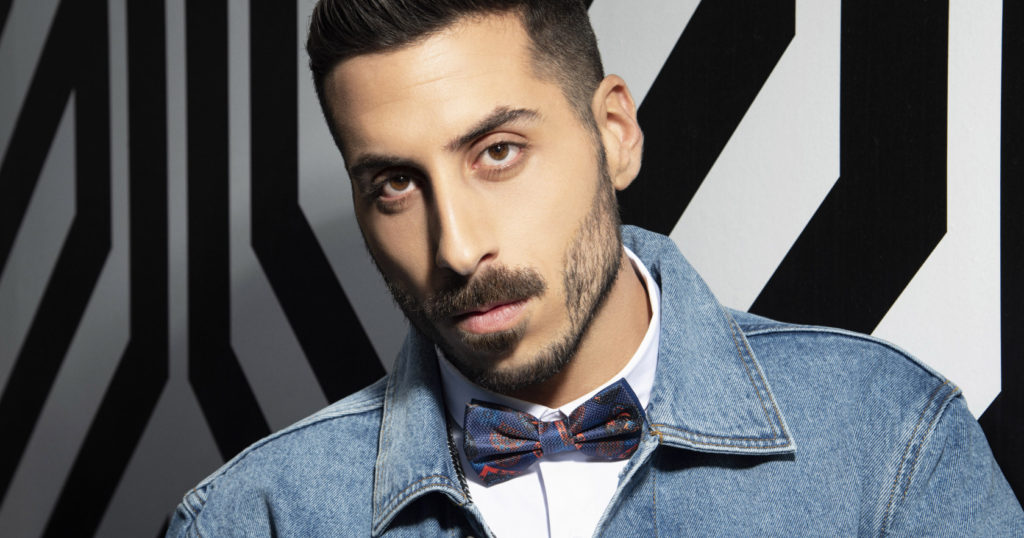 ISRAEL: Kobi sings Home
For some reason many Israelis don't actually like their act – they think the wrong song was chosen for Kobi – I don't agree – he has a fabulous voice and he sings it with a lot of emotion. Definitely one of the best ballads in the contest. Apparently Kobi always burst into tears after his performance – well you can feel the emotion. He's dressed in black as are his backing vocalists. He's making full use of this great stage.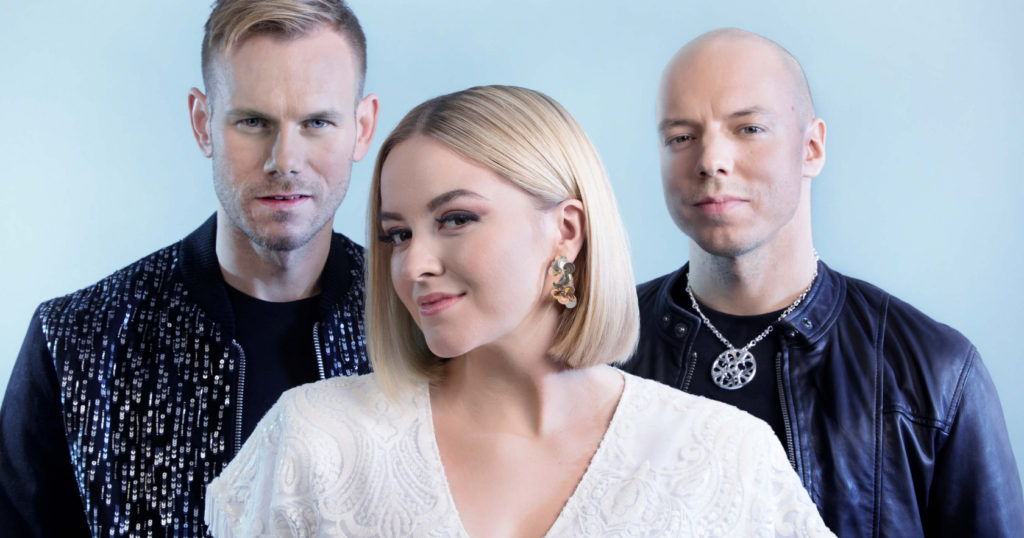 NORWAY: KEiiNO sing Spirit In The Sky
Now, this will lift your spirits again. This is a toe-tapping offering with all three singers doing what they do superbly! The traditional Sami parts of the song are very effective. Expect fire and great passion. And they all look great in black.
UNITED KINGDOM: Michael sings Bigger Than Us
Here's our lad – looking dapper in black. He emerges out of the mist and gives it his all. His background is the universe – you can't bigger than that! Michael is joined on stage by five backing vocalists all dressed in white. Watch out those pyros everyone! Everyone delivers! This act really deserves to do well. Good luck Michael – OGAE UK is with you all the way.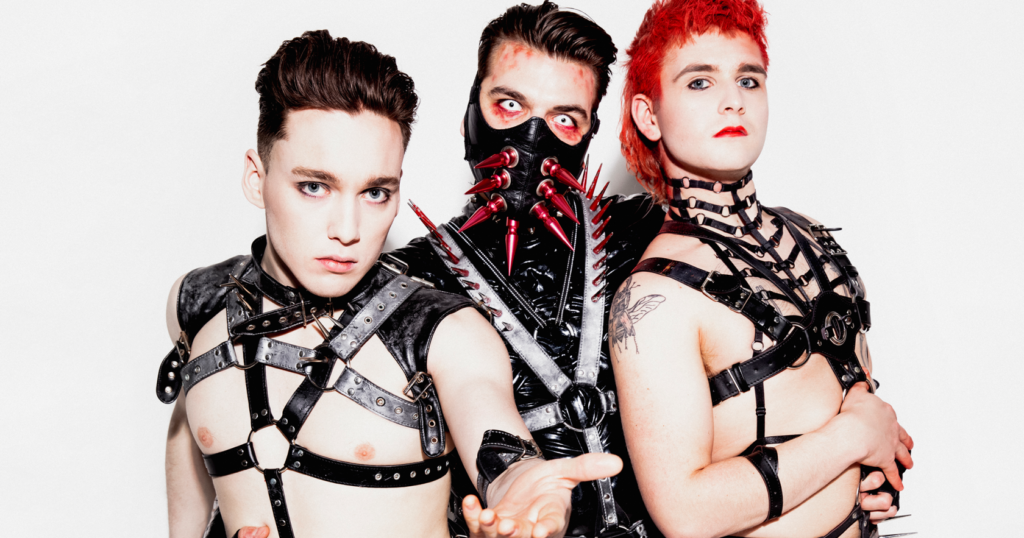 ICELAND: Hatari sing Hatrio Mun Sigra
Ohh, I don't want to sound unpatriotic, but I have to admit if we can't win, then I want Iceland to win – because I genuinely love the song and the act is outrageous. Wake up Europe! I found the contrast between the 'demonic' and 'angelic' sounds quite fascinating. The act is all black, red, fire and smoke – and kink….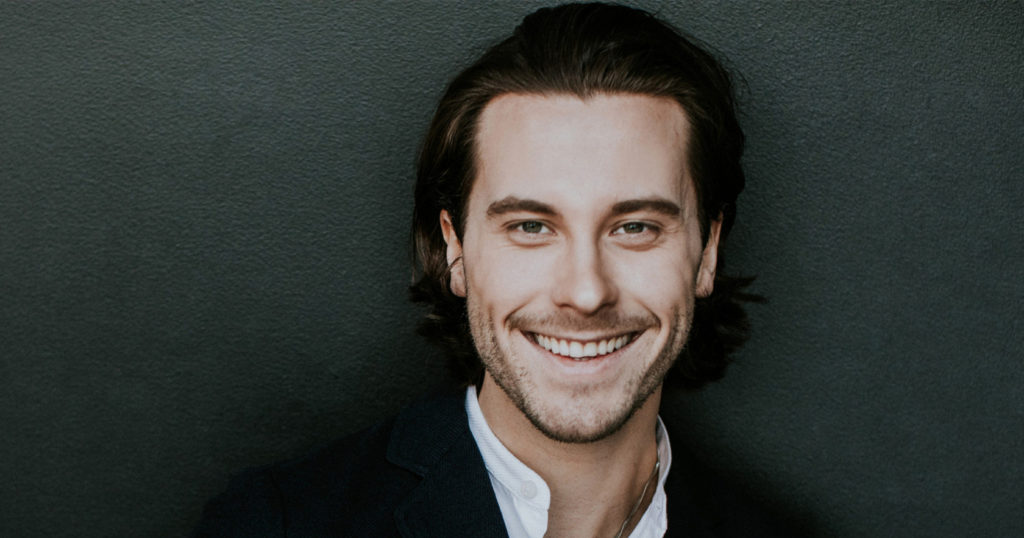 ESTONIA: Victor sings Storm
Now this is more traditional Eurovision fare – a decent toe-tapping uplifting number. Victor is actually Swedish, but he does Estonia proud. Victor owed the stage and fills it up with his voice helped along by a good stormy backdrop.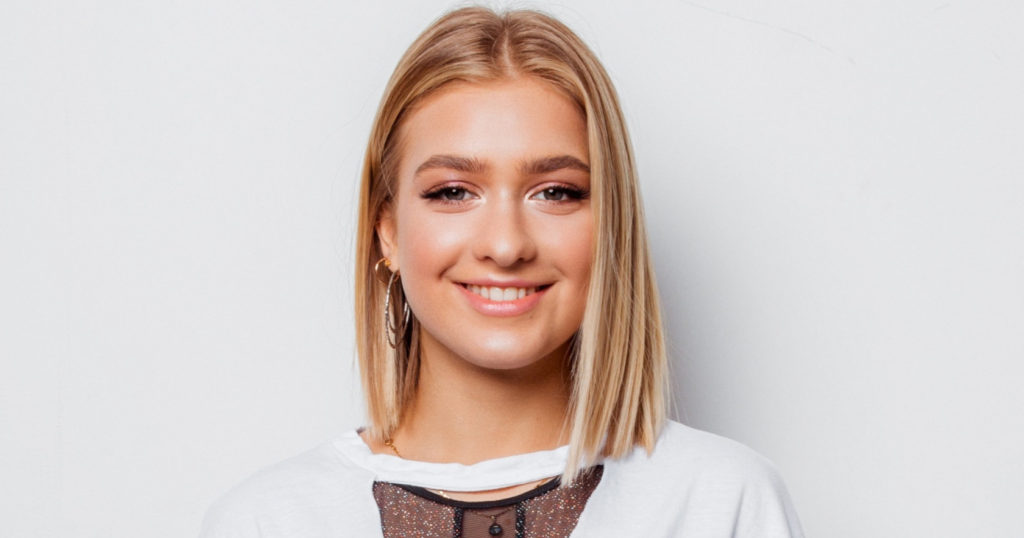 BELARUS: ZENA sings Like It
I have to I don't like it. It's a decent up-tempo number – but for a 16-year old, the act is rather suggestive – in dress and performance. Maybe I'm being too prudish or trying to find an excuse not to like it – but it is a modern-sounding number which younger viewers will appreciate rather than old geezers like myself.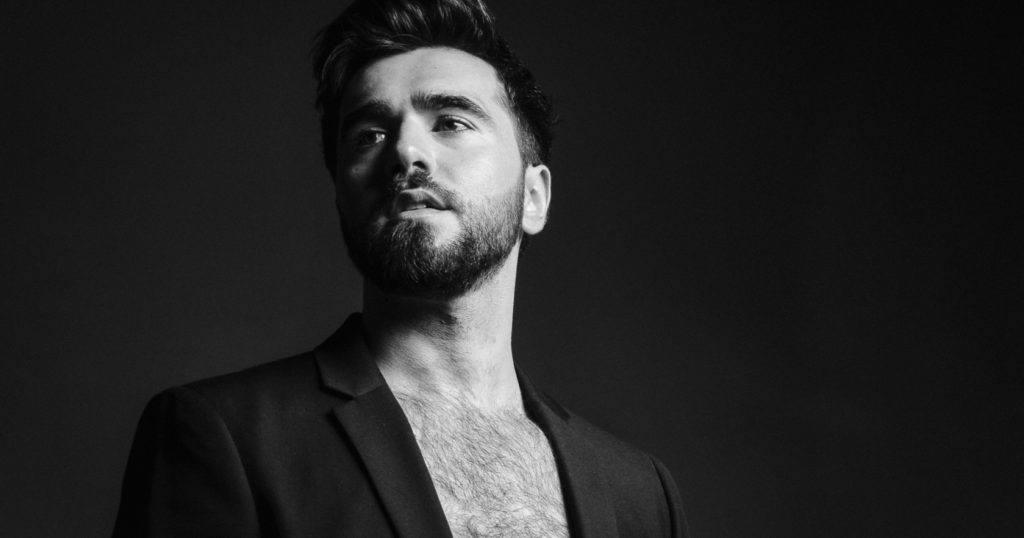 AZERBAIJAN: Chingiz sings Truth
Now this is more like it – a modern sound for everyone. It mixes a modern techno-beat with ethnic overtones. Not sure if the act needs those robotic arms – but there's logic behind the madness. Expect a dazzling special effect. This is quite possibly a winner.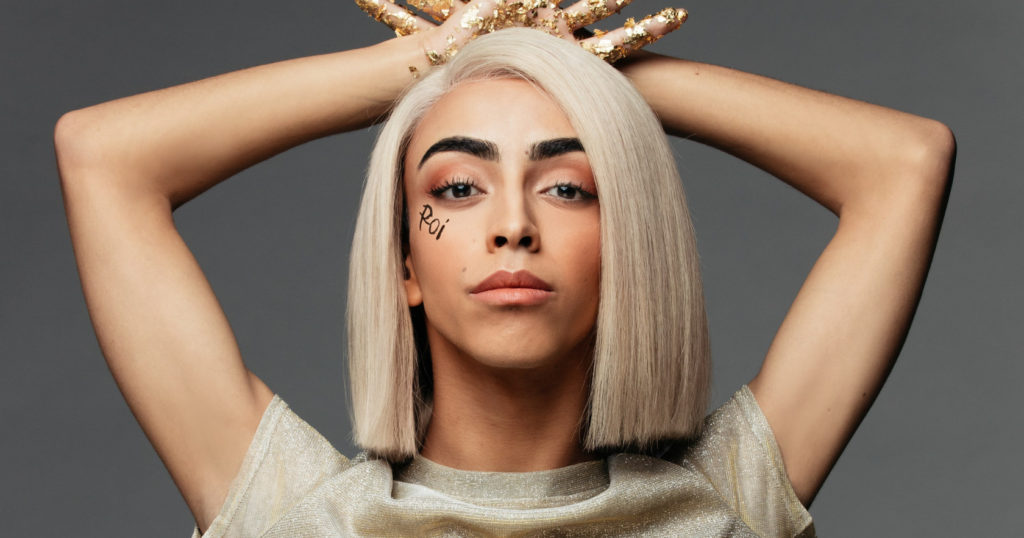 FRANCE: Bilal sings Roi
And here's a song that was rated as a winner recently. Having a large ballerina and another dancer using sign language gets over the message of the song that your appearance shouldn't matter – you are your own master and can sort out your own destiny. All three performers are dressed in white maybe to signal their innocence or purity?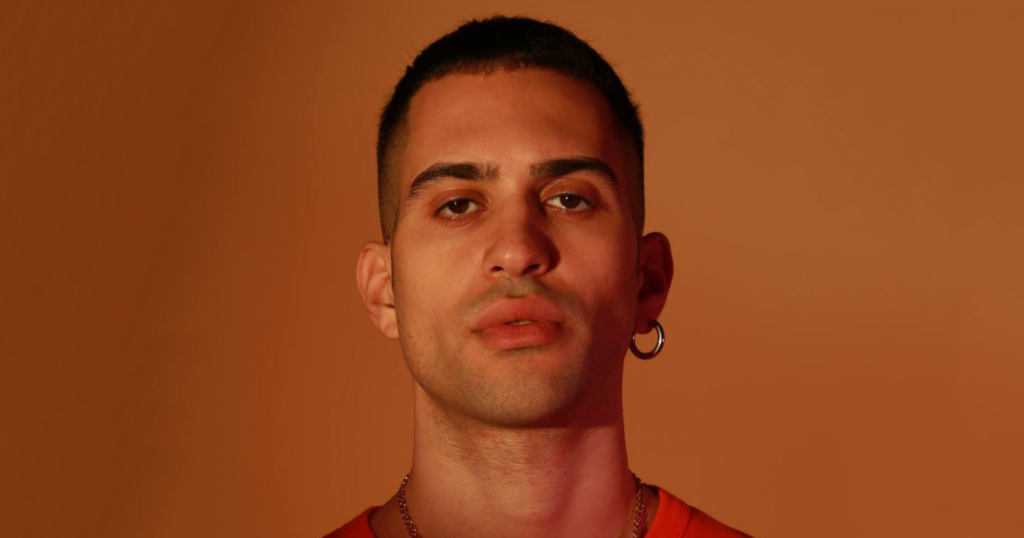 ITALY: Mahmood sings Soldi
And yet another possible winner! Mahood is dressed in a red-floral shirt – makes a change from all the white outfits. He doesn't really need the three backing dancers – the song and his performance says it all. The act also features some great graphics and hand-clapping. This is my third favourite song in the contest, so come on Mahmood! Send us to Italy next year!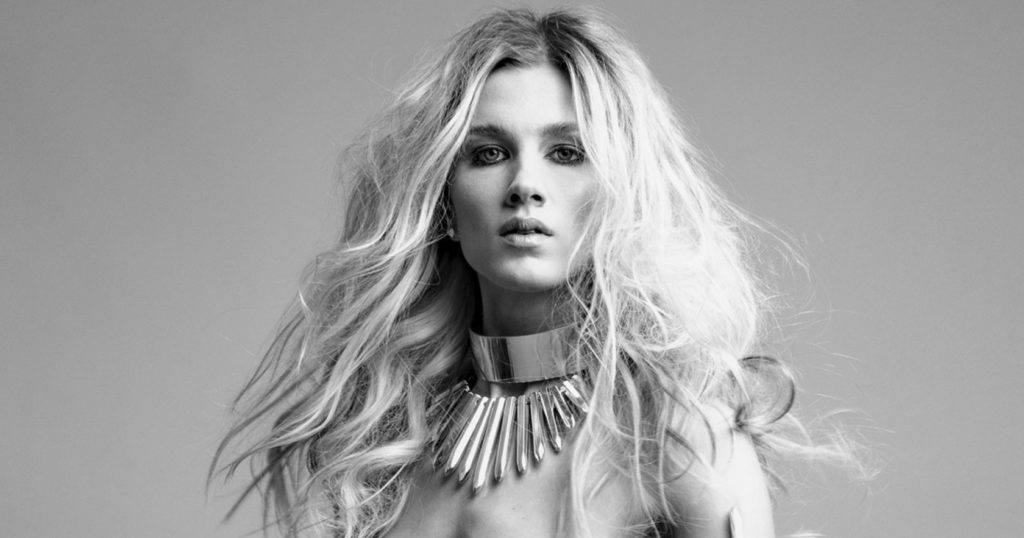 SERBIA: Nevena sings Kruna
Now this isn't a favourite, but is nevertheless an impressive ballad sung powerfully by Nevena – who looks fab in her black number. She's all alone on stage – but completely owns it. The English lyrics really aren't needed. The colorful mist and special effects really enhance the performance. Absolutely fab!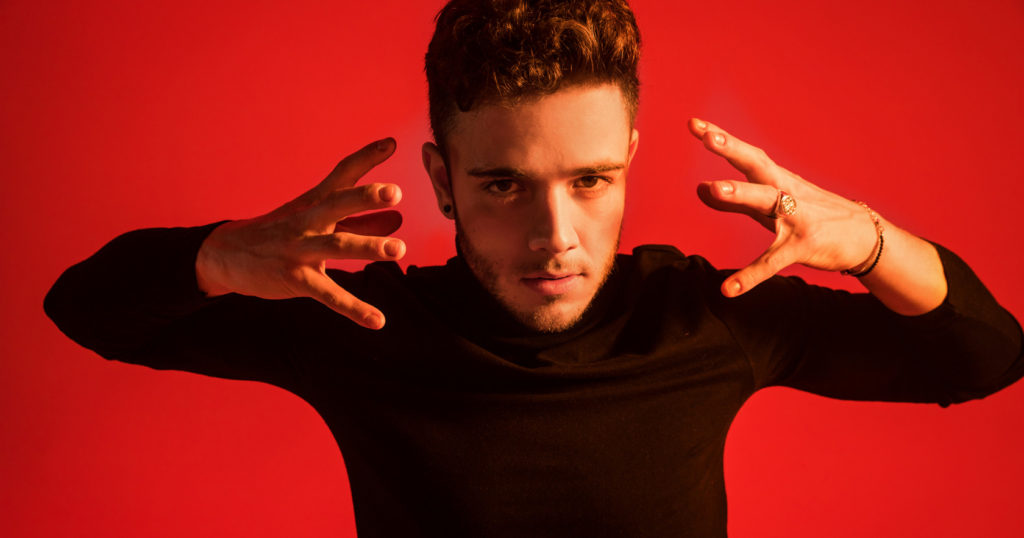 SWITZERLAND: Luca sings She Got Me
Time for another favourite – and it's about Switzerland are heading to the top. This is a effective up-tempo dance number that gets you in the right mood to boogie it. The act is all in black and red with great backing effects. This is one classy offering. Those lucky viewers – being spoilt for choice!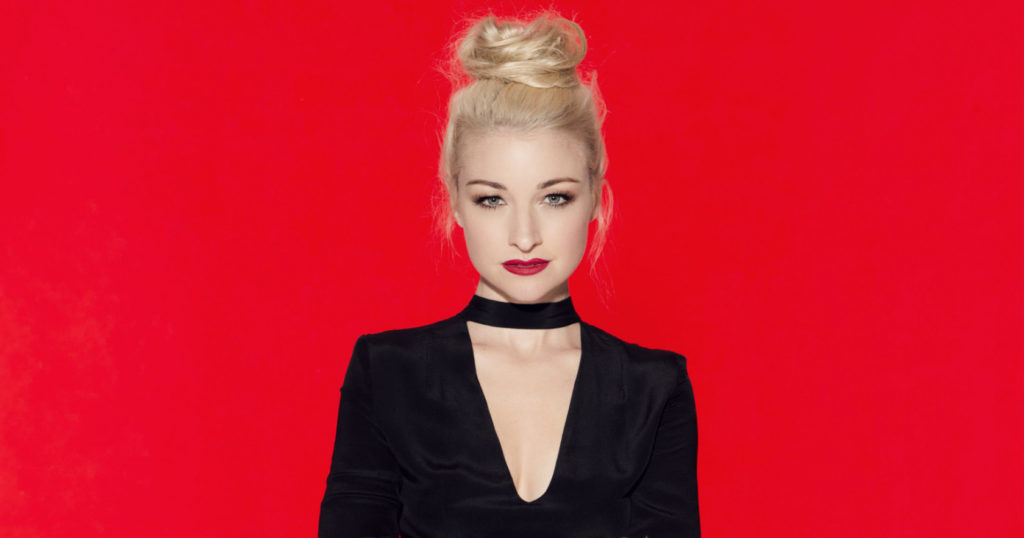 AUSTRALIA: Kate sings Zero Gravity
"Zero"? Hardly – this is going to up there. And up there is what this act is all about! Up in the air we have Kate as a fairy princess being flanked by two evil witches – wow! It's just so magical and spooky – the perfect act for this pop-opera spectacular. She gets an standing ovation in the press hall.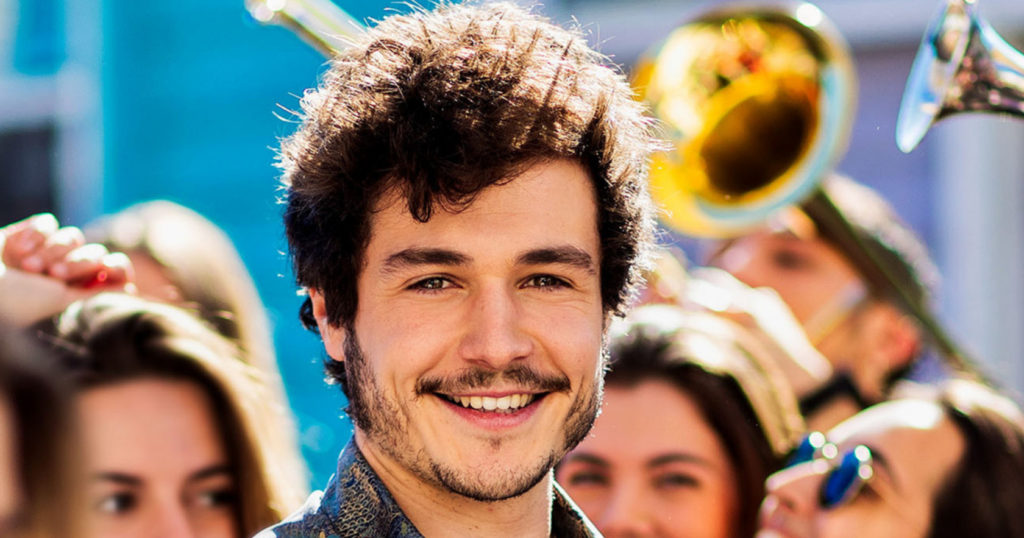 SPAIN: Miki sings La Venda
And here it is – the final act! And it's a house party of a number! Dance, dance, dance with a Latin rumba performance! It's a colorful display for an uplifting song. That balloon man looks spooky though. Maybe we shouldn't ask. Just tap and clap along and enjoy it while it lasts!

And that's it!
The voting begins!
Next we have previous stars doing covers of Eurovision hits. All good fun. Yep – this is how to do Eurovision! The great thing about this contest is that it can poke fun at itself and be serious at the same time. The Israelis are putting on a great show.

Now we have Wonder Woman herself – no, not Lynda Carter – but Gal Gadot giving us fun facts about Israel.
And now we have a musical act with an Israeli flavor.
Followed by a mentalist…? It's a 'fixed' act – don't be fooled everyone! Why do they have to spoil things…

Time for Netta again – with her new song, Nana Banana. Nana Mouskouri (?) and a banana (?) – who could ask for more?
Time for the jury votes….

Apparently rumors are that Madge (Madonna) will perform next – to keep the audience waiting – before the televote.
And the winner is… Find out this evening! Enjoy!