YOU decide the greatest song which never made it to Eurovision for the UK.
Take a look in issue 118 of Vision and you'll find a shortlist – chosen by a broad range of fans old and new – of songs which never made it past a UK national final for Eurovision.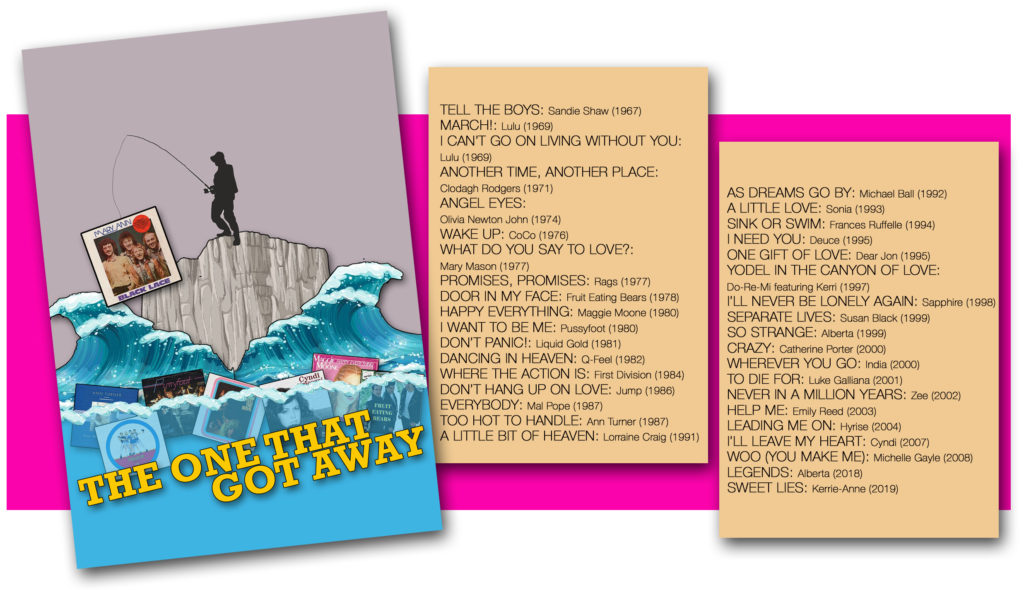 We're asking you to vote for your favourites from that list so we can decide, once and for all (ahem) which song truly earns the title of The One That Got Away which, in different circumstances, would have made a brilliant entry for GB on the Eurovision stage.
If you need a reminder of any of the Ones, thanks to OGAE UK member Matt Grocott, you can see and hear all 37 songs on this ever so handy playlist.
And when you are ready to tell us your final 12, vote here.