On her recent visit to London, OGAE UK was granted an interview with this year's Greek representative, Katerine Duska, who'll be representing her country in Tel Aviv with "Better Love".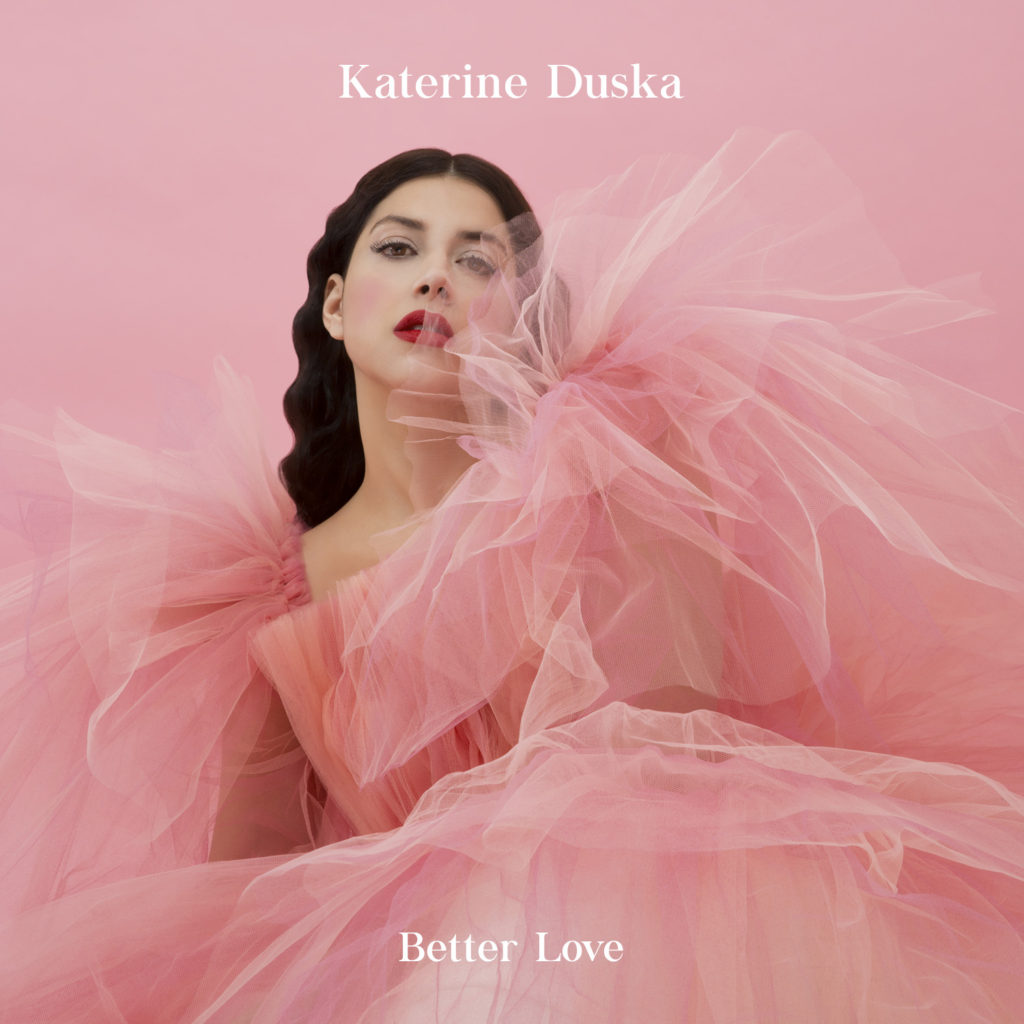 Hi Katerine – welcome to London, how are you enjoying the Eurovision warm-up season?
Hi! It's been an incredible experience, it's really wonderful.
And what have you been doing in London?
I've been doing some vocal coaching and getting prepared for Tel Aviv.
For those who don't know you, give us an idea of your career so far?
Well I first got introduced as an indie artist in the Greek music scene in 2013. I uploaded a demo of a song of mine, and it did better than I expected, and from that I got signed to Universal Greece.
I hear from the accent that there's a Canadian twang.
Correct! I was born and raised in Canada. Last year I ended up recording a song used by an advert in Canada for Nescafe Gold. And this is the kind of thing that any artist dreams of, there's not much income these days from album sales, so having a song in an advert is great!
Tell us about Better Love
I wrote it with David Sneddon and Leon of Athens (he's a Greek indie artist). We've collaborated with a few songs, but this was the first time we properly wrote a song together. David Sneddon – he's like the Song Doctor, he's worked with amazing artists. We worked on the song for a few weeks, we worked with an amazing producer. We only had two weeks to deliver the track. I'm just so glad I had such an amazing team to work with.
What is the song about?
I wanted to write a song that was universal. It's about not following the conventional ways and not following the societal norms. That's really the definition of Better Love!
It's certainly a memorable and interesting video, how did that come about?
Well it's been directed by an incredible Greek storyteller who has an incredible talent for delivering captivating images. It's so cool how it's got so many interpretations. We wanted a very strong female identity and showcase how multi-dimensional a female is. I love how each woman in the video brought their own personal character. They all have their own role, women who are very dramatic, very hilarious or very fragile. And, as you can see, I've been inspired as well by renaissance paintings.
How will that translate on stage?
We're working on that at the moment. It will definitely be the same aesthetic world. We're still going to work around similar themes. It will be a very mature and bold performance.
Greece has had one Eurovision victory so far, what has this song got to get a second win?
I'm not a conventional choice for Greece. My sound is not very Greek. There is a lot of Greek inspiration and it's a huge part of who I am. It's a highly inspirational country and culture for me. But my sound is very Western, the Canadian part of me. It's definitely different by Greek standards. I hope that it stands out as a song.
What are your future plans, whatever happens in Tel Aviv?
It's a huge opportunity and a huge platform. The sky's the limit! You have to be able to stand out and just take the audience with you. It's a bit stressful to even think about it, it's huge exposure. My dream is just to be able to make music that makes me proud and reaches more and more music. To be able to tour over the world is something I'd really love to do.
And finally, what's your message for UK Eurovision fans?
I adore the UK. I visit the UK quite often. I just think that I really wanted to work with UK songwriters and producer. There is definitely a UK identity in this track. I'd like to thank everyone who's supported me and I just want to say "keep on supporting me"!