It was with great sadness that we found out that Sir Terry Wogan had passed away after a short battle with cancer.
Michael Terence Wogan, the son of a grocery shop manager, was born in Limerick, Ireland, on 3rd August 1938. His parents were devout Catholics and Sir Terry's early childhood was strongly influenced by religion. At the age of eight he attended Crescent School, run by the Society of Jesus. more commonly known as the Jesuit community, where discipline was harsh.
After a very brief career working for the Bank of Ireland he moved into broadcasting – firstly with Ireland's RTE, before moving to the BBC in the late 1960s. He stood in for Jimmy Young on the Radio 1 mid-morning show, whilst also presenting shows on the Light Programme, which of course became Radio 2.
In 1971 Sir Terry was asked to provide the radio commentary for the Eurovision Song Contest from Dublin, beginning an association with the event that would span nearly 40 years. He provided once again in 1974, continuing this role until 1977, and witnessesing the victories of Abba and Brotherhood of Man. However his regular presenting duties begain in 1980, continuing annually until 2008.
His Eurovision highlight was of course presenting the 1998 Eurovision Song Contest from Birmingham alongside Ulrika Jonsson – whilst still doing TV commentary duties!
Alongside the main event he was also heavily involved in the Song For Europe contest to choose the UK's entry for Eurovision, hosting the show from 1977 until 1996 and then again in 1998, returning between 2003 and 2008.
He was inextricably linked with Children in Need from 1980 until 2014, withdrawing from the 2015 event due to health issues.
Having been diagnosed with cancer in recent months, Sir Terry Wogan passed away after a short battle with the disease, surrounded by his family.
TV presenter Esther Rantzen summed up the words of many, by simply saying "We we're prepared for this, we thought he was immortal".
RIP.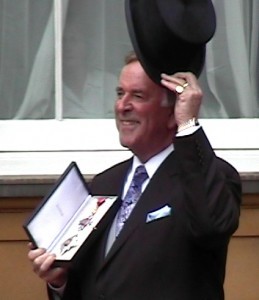 A full obituary can be found in Vision Issue 103.