Eurovision can be seen all over Rotterdam these days – in stores, in bars, on landmarks and even the very fabric of the city.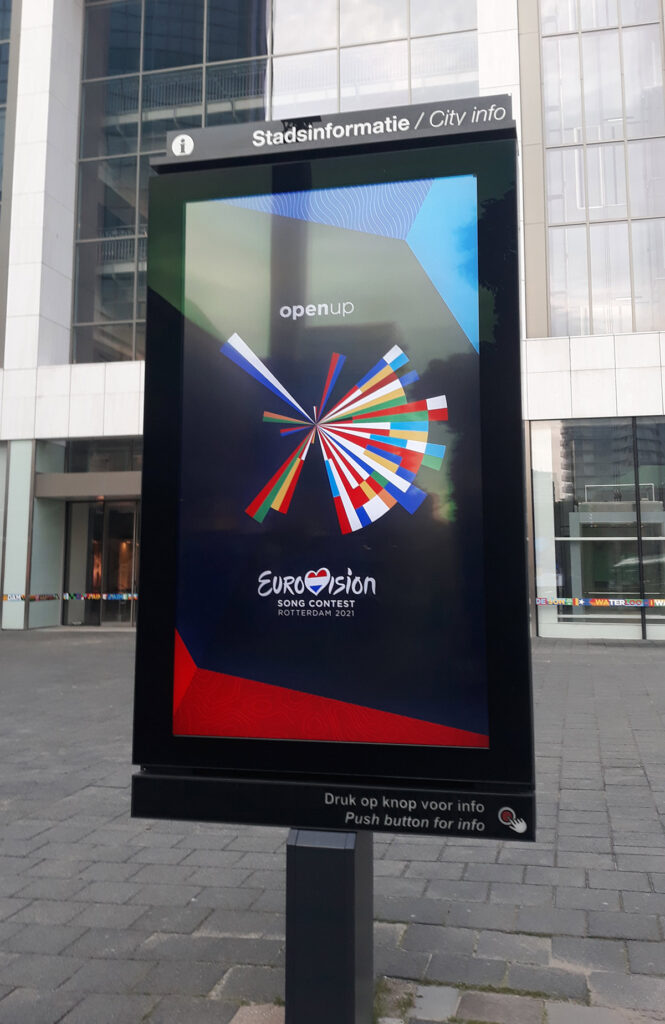 In summer 2019, in the wake of Duncan Laurence's Eurovision victory, I really really hoped Eurovision would come to Amsterdam, the city where I live. The idea of simpy cycling to a Eurovision Song Contest was so fun.
But it wasn't to be, and instead, Rotterdam – a first time Eurovision host city – got the gig. soon after, I went to Rotterdam, cyclied around and visited colleagues who live here.
Then, I realised that Rotterdam would be a great host city. Rotterdam re-built itself in the 1950s, in the wake of World War II with the same spirit of re-building and re-uniting as Eurovision.
Rotterdam now is a diverse, multicultural city with a can-do attitude. I imagined friends visiting, discovering and exploring this unique city.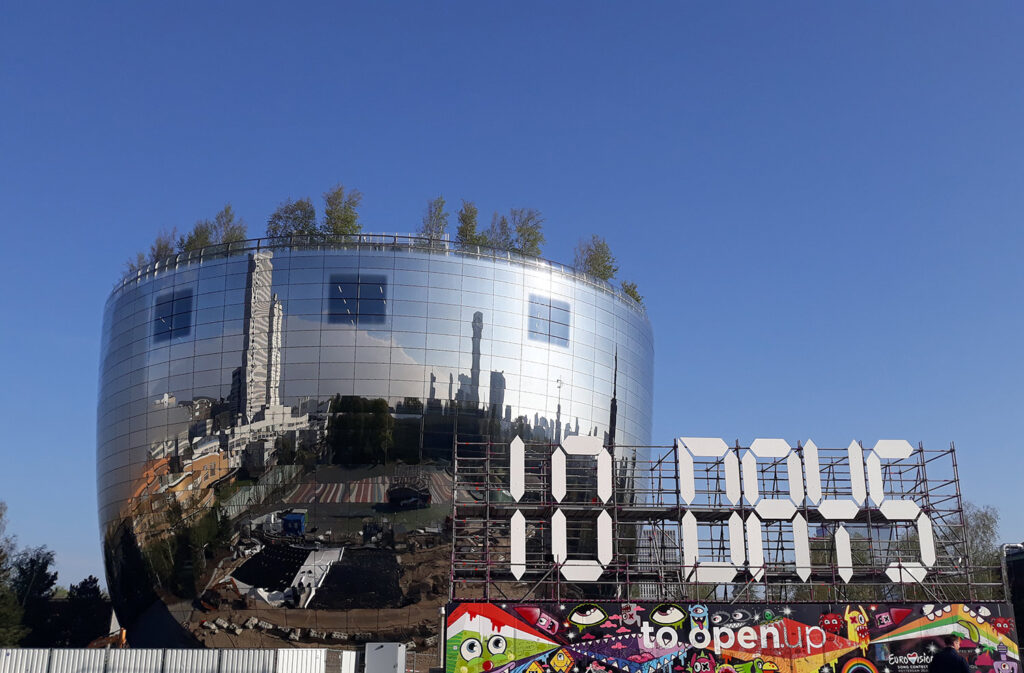 So it is pretty bittersweet to be here in Rotterdam in May 2021 – wandering the city to see how it has embraced Eurovision but at the same time knowing that so many Eurovision fans will not experience this.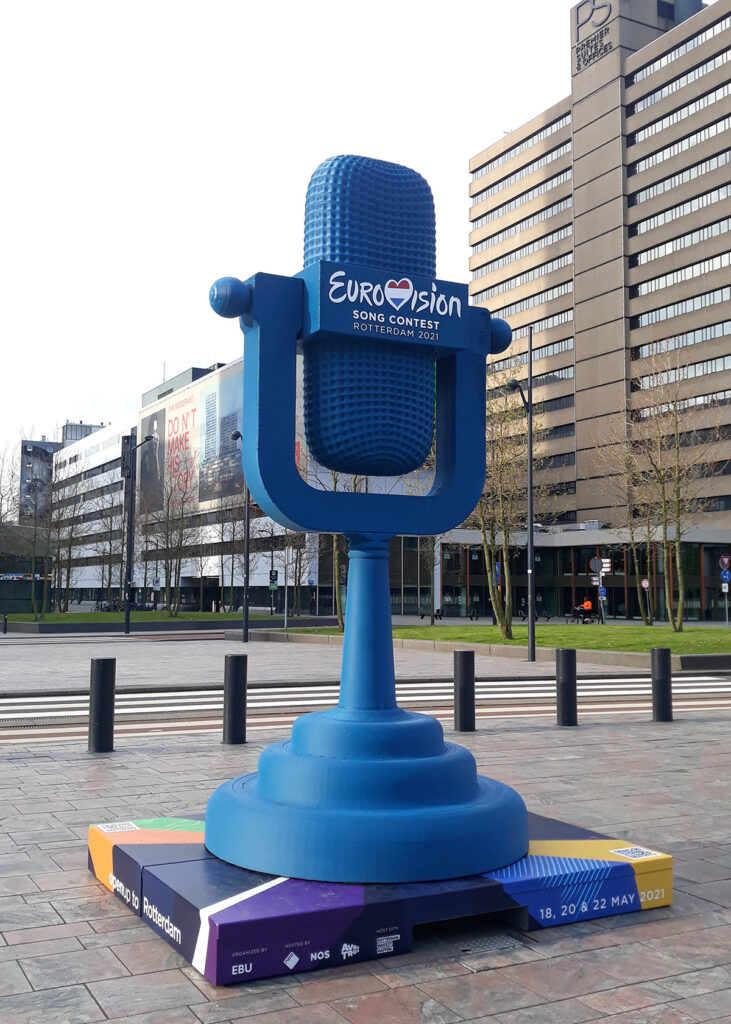 In stores and public places across the city, the Eurovision city brand can be seen.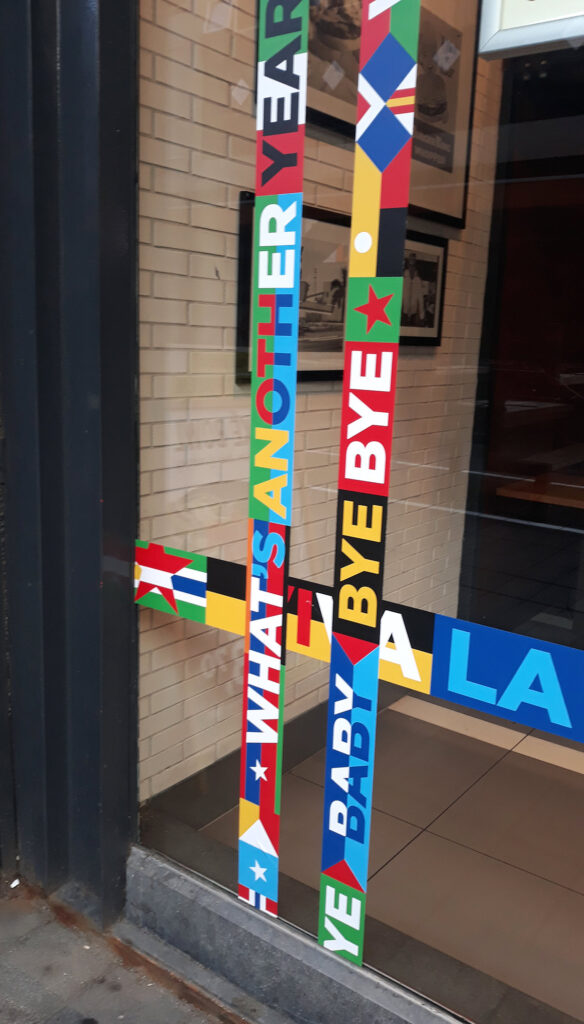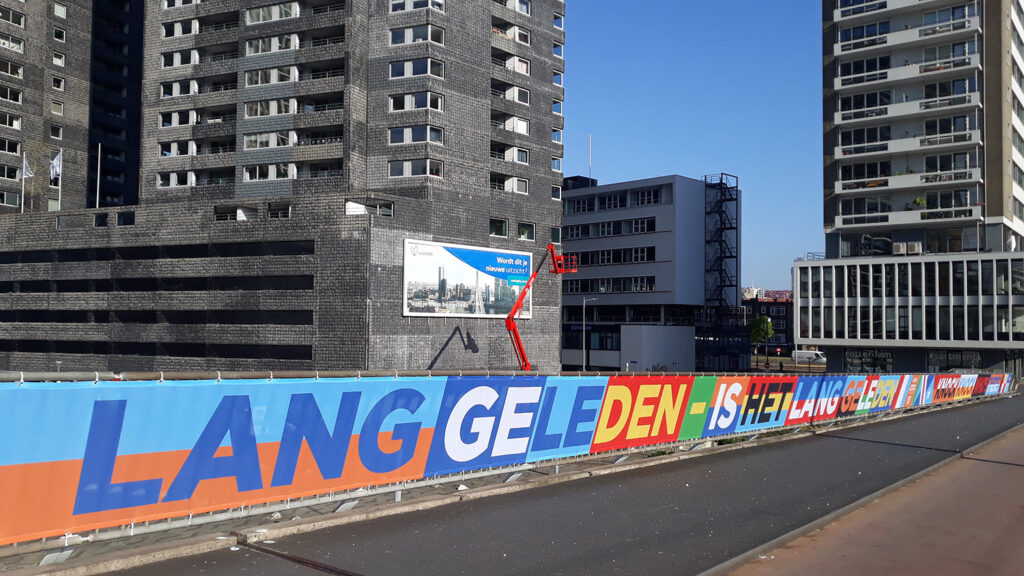 The lyrics are from winning songs, classic Dutch entries and oterh Eurovision songs. It's also a great reminder of Duncan's phrase: music first.
In the metro and elsewhere, there are posters and graphics reminding travellers that Eurovision is in town.